We Buy Houses, Fix Homes, and Create Future Homes
LEARN HOW WE CAN HELP
Pay cash for houses in any condition
Buy properties As-Is, no repairs necessary
Close quickly and/or flexibly if desired
Give sellers the ability to leave behind any unwanted personal belongings
Practice ethics and integrity to create smooth transactions and happy sellers
Investment Buying Criteria
Our goal is to buy distressed homes in stable areas where there is still strong buying demand. Part of our grand vision is to improve the overall quality of living in both urban and suburban neighborhoods. In addition to improving overall quality of life, we are committed to increasing the value of real estate in our community.
Our company builds value by rehabilitating properties that are in significant need of repairs. We are able to target distressed properties and breathe new life back into them by renovating and improving the condition of the property. By doing so, we are able to create beautiful homes and encourage home ownership.
The ability to identify a wise real estate investment is certainly a learned skill. We have been thoroughly trained and possess this skill – along with the intuition to spot these great investment opportunities in today's market.
Not every opportunity is a "good deal", and we have built our company on a stable foundation knowing our numbers. If the numbers don't make sense to us it certainly won't make sense to our investors.


---
Our goal is to be in business for many years and brand a company that will be passed down to our children, which cannot be accomplished by taking uncalculated risks.
When a passion for real estate is combined with talented individuals who have an uncompromising drive to succeed, amazing things will happen. At MAKE Property, it's our goal to not only have a positive effect on ourselves and our families – but also to inspire, motivate and create lasting change in everyone we encounter. We will treat our clients and team members with respect at all times.
Our motto: "How you do anything
is how you do Everything."
Our company will dedicate itself to everlasting education and professional growth that will make the leaders of tomorrow.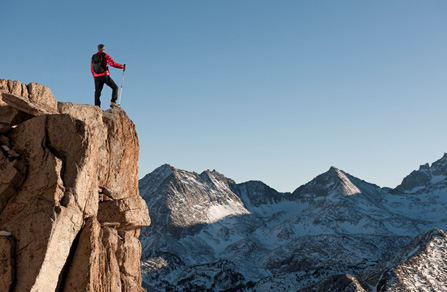 What's our competitive advantage? 
Our company can acquire great deals on properties because we have the ability to act quickly and can close with CASH on the seller's timeline. This is why we can buy properties at such a discount. Obtaining loans through private money lenders gives us this competitive advantage over other investors who sometimes take weeks to go through the time consuming bank approval process in order to purchase properties.
We have an aggressive TEAM approach, and a top-notch ability to expand our client base through our knowledge of deal structuring and advanced real estate techniques.
We also employ marketing strategies as soon as we purchase a home – giving us a fair advantage over a realtor. Typically, most realtors don't spend time or money on marketing or lead generation strategies. As a result, it can sometimes take months to attract potential buyers. Often times, we are able to find our own buyers allowing us to secure a strong sales price and save on sales commissions. Our renovation process is also down to a science with handpicked and proven construction crews who know we are not retail clients. We pay wholesale prices to all contractors and typically get bulk discounts on all materials.
Investing with us also provides a win-win for the homeowner as well. With your cash funding, we can offer homeowners something that very few buyers can. We are helping sellers by purchasing their homes in their timeline – in as little as 10-14 days. Knowing that we're going to renovate the home and we are buying in as-is condition is a very important factor to sellers who live in older, outdated homes, or those needing repairs. These sellers will also not be required to pay any attorney fees, closing costs, home warranties, inspection fees, realtor commissions, etc. We are not the perfect fit for everyone; but for the seller with the right motivation, these features are a necessity.

Questions?

Contact Us at 860-721-6100